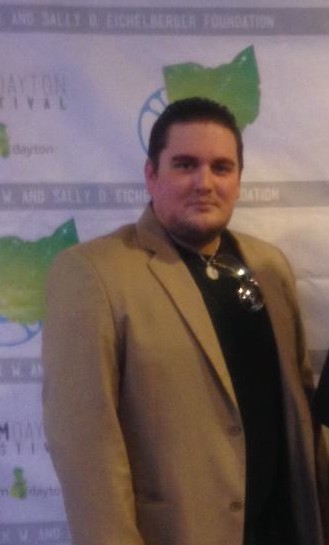 11/24 Film Connections: Selling Your Screenplay
Jacob N. Stuart will be our presenter and topics we will discuss: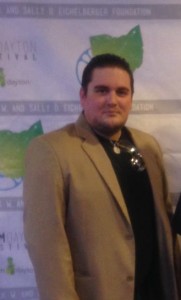 – HOW TO FIND A PRODUCER
– HOW TO PITCH TO A PRODUCER
– SELLING YOUR STORY IN ONE SENTENCE
– MARKETING YOURSELF & YOUR SCRIPT
– SELLING YOUR SCRIPT WITHOUT AN AGENT/MANAGER
– SUBMITTING TO SCREENPLAY CONTESTS
– WRITING THE LOW-BUDGET, LIMITED LOCATION/CAST SCRIPT
Film Connections meets the last Tuesday of the month.  It is free to members and $5 for all other guests.  It's a networking and informal education event that starts at 7-9pm at ThinkTV (110 S. Jefferson Street, downtown Dayton).
HOW TO FIND A PRODUCER: There are hundreds upon thousands of industry producers (decision-makers) in the world looking to buy scripts! The struggle, for most screenwriters, is knowing where to find them. We will discuss the surprising amount of resources online (and festivals/events) available when searching for the right home for your script!
HOW TO PITCH TO A PRODUCER: This, my friends, is the most underappreciated weapon in your arsenal. Far too many writers simply rely on their script to open doors, but in reality, no one reads a script until they hear a pitch! Drop all your preconceived ideas on 'pitching" at the door. We will discuss once and for all the tricks to writing a compelling QUERY LETTER, and how to shine during a high-intensity PITCH MEETING!
SELLING YOUR STORY IN ONE SENTENCE: Can't sum up your script in 1 sentence (65 words or less)? I'm afraid you aren't ready to sell your project. Before a producer will even consider your work, they MUST know what your story is about. This is their ONLY way of filtering the garbage from the gold! Hollywood has a short attention span; sell your script (and yourself) in one sentence, period. If you can't convey your story in once sentence, you DON'T truly understand your story. We will dissect some of Hollywood's best loglines, and understand why they work(ed) brilliantly.
MARKETING YOURSELF & YOUR SCRIPT: Why pay money for an expensive publicist when FREE publicity is at your fingertips? Twitter, LinkedIn, Facebook, Instagram, Periscope, and WordPress aren't just for teenage girls with too much time on their hands. They are used daily by some of the biggest (and most POWERFUL) names in Hollywood. We will discuss how introductions and connections can be made with a simple retweet, friend request, and hashtag!
WRITING THE LOW-BUDGET, LIMITED LOCATION/CAST SCRIPT: This, by far, is the topic I'm MOST passionate about. Our industry has changed drastically. Hollywood Studios are NOT buying the spec for 7 FIGURES anymore. They are not opening the door to newer writers with original scripts. They are making remakes and adaptations. So how does a writer break in? Through the back door, writing the shoestring budget project. Indie producers EAT THIS UP! We will discuss!
SELLING YOUR SCRIPT WITHOUT AN AGENT/MANAGER: How does the saying go? When you need an agent you can't get one; when you don't need an agent they are crawling at your door? It's frighteningly TRUE. It used to be that the only way you could land a job (or sell a script) was by having an agent/manager searching for you. NOT ANYMORE, FOLKS! We will discuss ALL of the places you can go (for FREE) when searching for "leads"! I will, however, briefly discuss the process of landing representation if and when the time comes that you need one.
SCREENPLAY CONTESTS: FilmFreeway alone has OVER 3,000 film festivals and screenplay contests. But how do you know which ones to submit to, especially since they ALL cost money??? We will discuss, in depth, what to look for (and beware of) when submitting to screenplay contests!
Short Bio:
Jacob N. Stuart is an award-winning & represented SCREENWRITER, with OVER 15 scripts optioned &/or produced to screen, airing in OVER 7 different countries. He graduated in 2010 from The Los Angeles Film School, with a concentration in SCREENWRITING.
Jacob is the Founder of Screenwriting Staffing [www.screenwritingstaffing.com], an online community that connects producers with screenwriters and screenplays. In just UNDER 3 years, they have produced and facilitated over 100 success stories!
Jacob was also the Screenplay Contest Director for this year's Cincinnati Film Festival. He has spoke on screenwriting panels at WriteStuff Writers Conference, Universal Multicultural Film Festival, 48 Hour Film Festival, and MANY more! He was also a Pitch It! judge at this year's Eichelberger FilmDayton Festival!
You can find more info on Jacob (and his credits) by clicking on the following links:
www.jacobnstuart.com
www.imdb.me/jacobnstuart
https://vimeo.com/jacobnstuart
https://twitter.com/jacobnstuart
www.linkedin.com/in/jacobnstuart
Have a specific question/topic not listed above that you'd like to discuss? Message Jacob personally at JNStuart@screenwritingstaffing.com.
FILM CONNECTIONS is free for members and $5 for all others!