Sony Pictures Classics Acquires Don Cheadle's Oscar Contender 'Miles Ahead'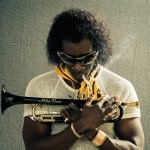 Announced today by By Kaeli Van Cott | Indiewire     August 5, 2015 at 3:59PM
Sony Pictures Classics has acquired Don Cheadle's Miles Davis biopic, "Miles Ahead." The film follows Davis, played by Cheadle himself, as he works with a Rolling Stone writer to steal back his music and relives the time he had with his love, Frances Taylor. "Miles Ahead' will close the 53rd New York Film Festival this year and also marks the actor's directorial debut.
"Miles was many things…a supreme artist and a national treasure but also an enigma to those around him, especially during his so-called quiet period," said Cheadle. "With the family's blessing and Miles' tenets on creativity as our guide, we used these cloistered years as a jumping off point to compose the story of a self-exiled artist creating his own 'centrifugal adventure' to spin himself back into playing music again. And now I'm delighted that we've found the perfect partners in Michael, Tom and the SPC team to take this journey with us."
The film also stars Ewan McGregor, Emayatzy Corinealdi, Michael Stuhlbarg and Keith Stanfield. "Miles Ahead" will premiere at the New York Film Festival on October 11.
No theatrical release date has been set yet.