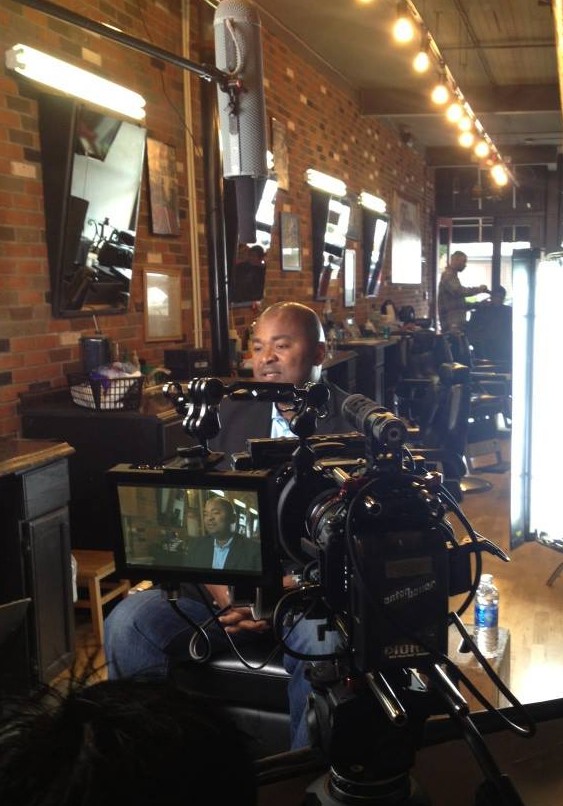 Dayton High School Basketball Great Dwight "The Blur: Anderson Documentary Debuts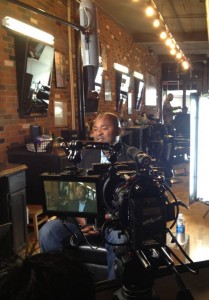 It's been a labor of love for sports writer turned film producer Branson Wright, but after 8 years of working on a documentary about one of our region's sports legends, he's excited and nervous for the premiere.  Scheduled for 6pm on Wednesday, August 26, The Dwight Anderson Story: From Stardom, to Streets, to Survival will be shown at the Kroc Center located at 1000 N. Keowee St. in Dayton. Admission is free, and the community is welcome to attend.
The film tells a compelling story of the early success, subsequent struggle and ultimate redemption of a Dayton high school basketball phenomenon whose speed in the late 1970s earned him the nickname "The Blur."
While superficially a story of cheers and tears, Wright's film is also a cautionary tale for young people and ultimately an uplifting message about overcoming drug addiction and its consequences.
Dwight Anderson is considered by many to be the greatest basketball player hailing from Dayton. He led Roth High School to the state title as a sophomore in 1975 and was the top high school player in the country in 1978, averaging a triple double in his senior year. His speed earned hm the nickname "The Blur." Anderson played for the University of Kentucky and the University of Southern California and was selected by the Washington Bullets in the second round of the 1982 NBA draft. He also spent several seasons in the Continental Basketball Association, averaging 21 points per game in 112 CBA games. Just how good was Anderson? NBA great Isiah Thomas put it best: "He was the Michael Jordan of our era." The father of two, he currently plays in the Old Timers Basketball League and trains youth in basketball.
Cincinnati born and currently a Cleveland based sports writer,  Branson Wright  will be present at the documentary's debut, which he insisted by in Dwight's hometown of Dayton.  After the screening, Wright and Anderson will be part of a discussion about the movie.  In speaking with Wright, who started working on this film in 2007 as a first time filmmaker, he explained "how this project  truly became a labor of love, as he learned to raise the funds, called in favors from friends to film, and tracked down interviews with UK greats like Kyle Macy, former coach Joe B. Hall and NBA legends Dominique Wilkins, Mark Aguirre and Isiah Thomas.
Wright explained that his passion for telling Dwight's story is what carried him through, as months became years.  While he was discovering the story of Dwight's bravery he felt this film was worth fighting for. "I learned a lot about my own perseverance, I had put so much of my own time into this that I just had to finish," Wright reflected.   He launched a  GoFundMe campaign about 4 months ago to fund the final editing of the documentary.  Wright shared, one of the best things that came from taking so long to finish the project was the story changed.  Dwight went to rehab and has been sober for 4 years now.
While this might have been Wright's first film, he's sure it's not his last.  He's got a concept for another basketball project, this time women's basketball with Cheryl Miller and the McGee twins.  He's hoping that his experience on this first project will make finding an investor a little easier the second time around.  And he's learning, as he reminded me Wednesday's premiere is free, but donations will be gladly accepted.
The Dayton Human Relations Council is proud partner in the hosting of the film premiere.  "We are excited to partner with Branson Wright on this screening," said Catherine Crosby, Executive Director of the Human Relations Council. "We hope that this documentary will engage young people in reflection and discussion on perseverance, leadership, and personal responsibility."  As part of its mission, the Human Relations Council works to create safe and inclusive neighborhoods, to connect young adults to their community and to give them a voice and vehicle to make positive changes in their lives.